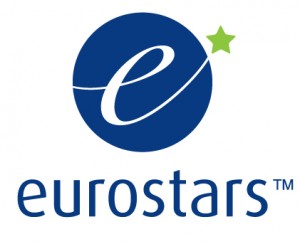 In April of 2016 CMC Associates and several international partners initiated a Eurostars funded project; The Global Open Storytelling Platform or GOSTEP.
The project is lead by renowned leaders of the digital tour guide market, izi.TRAVEL whose aim is to develop the TourML schema into a open standard for mobile tour guides:
"The project goal is the creation of user-friendly, versatile, educative, multinational content for storytelling platforms based on open Mobile Travel Guide (MTG) Standard and available to various mobile applications (like TomTom, TripAdvisor and PocketGuide). The content will include location based travel stories (cultural, educational and amusement information) for cities, archaeological sites, museum guides, roads/railroads etc., enabling travellers to learn and understand the local cultures."
We are witnessing the beginning of a digital revolution in public engagement. Visitors have become increasingly dependant on their mobile device for their travelling needs; purchasing tickets, booking accommodation, translation services and posting their adventures on-line all from their phone.
While this bring significant opportunities to the heritage sector in terms of public exposure and increased visitor traffic, leveraging the full possibilities of digital engagement can prove to be an elusive endeavour for institutions. CMC Associates part within the project to specifically deal with those challenges faced by the sector in realising their digital potential. Our multimedia experience ideally places us at the transition phase, bridging the gap between the heritage institution and the world of social media and digital engagement.
We are also looking to go beyond the confines of the 'exhibition' by exploring the many ways social media can promote local communities through offering a more integrated digital experience. Focused users and smart geolocation encourages microeconomic benefits, enabling mutually beneficial services for the institution and it's locale.
The GOSTEP project enables CMC to assist institutions with the development and publication of multiple open standard tour guides. Ownership of any content will remain with the institution, we are simply looking to facilitate wider visitor access by exposing the digital content to the open platform.
There are currently dozens of examples on the izi.TRAVEL website: https://izi.travel/
Technical information on the TourML schema can be found on the Museum Mobile website: http://wiki.museummobile.info/museums-to-go/products-services/tourml