Client: Falkirk Council
Date: due for completion May 2021
CMC is contracted to deliver a series of interpretive designs as part of the regeneration project at the much-loved Zetland Park in Grangemouth.
The key deliverables include content and visuals for an analemmatic sundial, an audio station with seasonal clips selected from the oral history interviews, four wildlife dipping pond interpretation panels and carved totem handrails with 3D printed 'newt' gripping handles, a 'talking trees' heritage trail for families, a play park audio experience dramatising the Charlotte Dundas steam ship theme.
An essential part of the project has been community engagement and reaching out to the locals – known as Portonians – who have known, used and loved the park. CMC is working with the Junior Wildlife Watchers group, the Hidden Heritage Society, local Primary and High schools as well as drama groups to deliver the interpretation. Our team has also run a series of online training workshops for volunteers giving guidance on how to interview people, capturing their own memories and personal experiences for the oral history element of the project.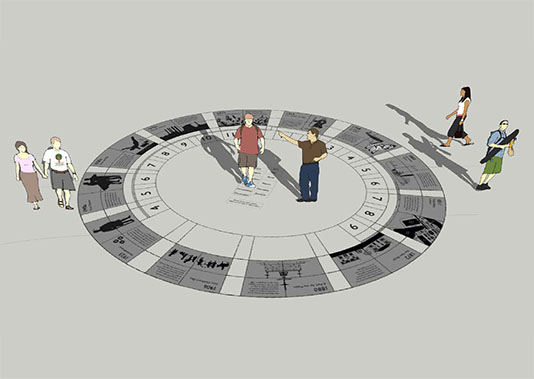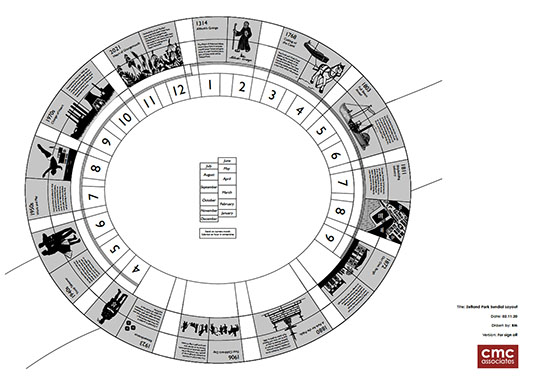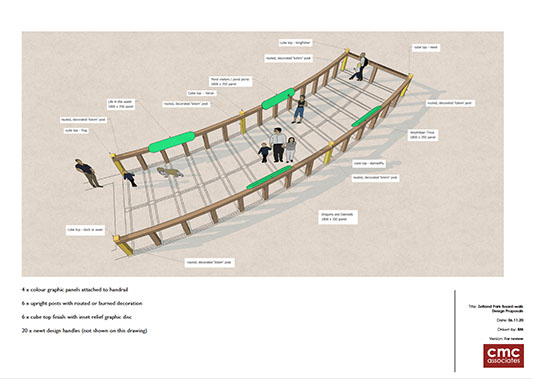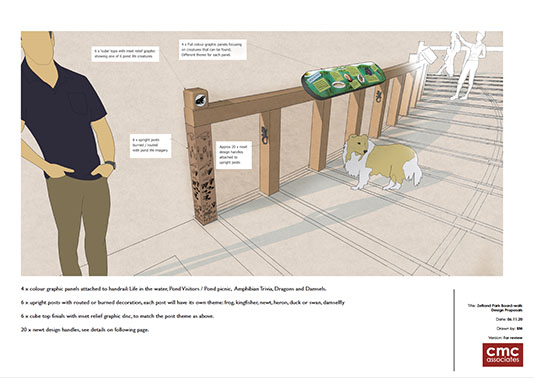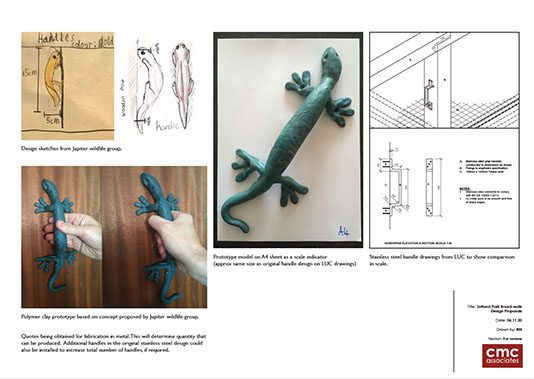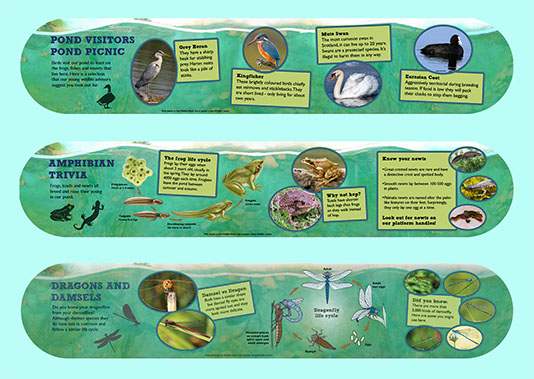 Zetland layered small_0005_Layer 3
Zetland layered small_0007_sundial 03
Zetland layered small_0006_Layer 2
Zetland layered small_0004_boardwalk 01
Zetland layered small_0003_boardwalk 02
Zetland layered small_0002_boardwalk 03
Zetland layered small_0000_pondlife panel 2
Zetland layered small_0001_Jo and Gaye oral history